Optically Clear Adhesive
KoaTech OA1-3350
PRODUCT APPLICATION:
OA-1-3350 is a high performance optical adhesive for adhesion of touch panel components. OA-1-3350 exhibits high adhesion, excellent weather resistance, is an acid free formulation; thusly, is not corrosive against ITO and other printed electronic components. Users should ensure the product meets the specific needs of their application(s).
FEATURES
Acid Free formulation suitable for use with ITO coatings
High adhesive strength
No adhesive residue after removal
Thicknesses between 25 micron and 175 micron are available
PRODUCT CONSTRUCTION: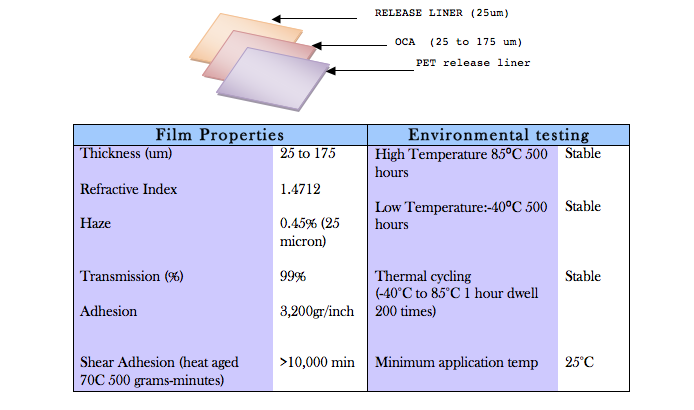 PRODUCT FORMATS AVAILABLE
Rolls up to 40" width
Product of Taiwan